Nvidia to launch GeForce GT 640 – Budget Kepler based Card
Nvidia's Kepler architecture is not about the high end graphics card segment anymore as Nvidia is planning to bring a low cost Kepler based card, which is named as GeForce GT 640. There is no official announcement from nvidia about the card, but a hardware manufacturer company Zotac has hinted that the card will cost under $100 mark.  You can see the reference design of the card on Nvidia's website.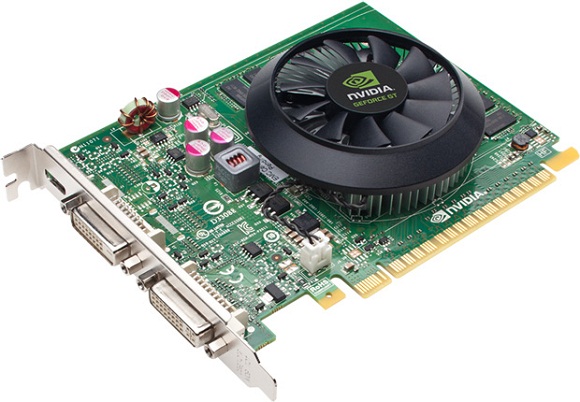 The GT 640 has a 28-nm Kepler-derived chip with a die size of 118 mm². The chip has 384 ALUs, all of which are enabled on the GT 640. The memory interface on this card is of 128-bit. The Memory type is only DDR3 which is same as in GT 440, but GT 640 has got more shader units, which makes it more powerful than GT 440. The Zotac version of the  card has a bigger heatsink and it supports triple-display setups, which is not there in the reference design. The card has a tiny but noisy fan, though.


According to the information that Zotac has provided, the GeForce GT 640 performs 40% better than the GeForce GT 440 overall, with 50% higher performance per watt. More information about the card will be available in the later part of this year.
Related Posts