Microsoft Windows 8 Release Preview is available for download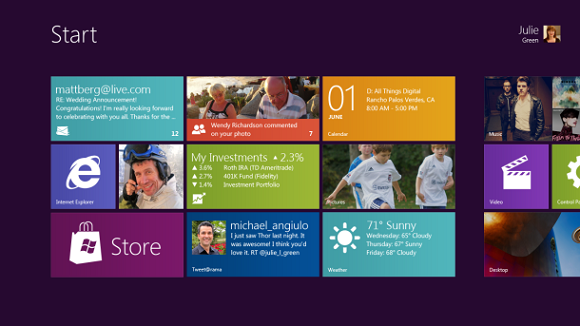 Microsoft has finally released the pre release version of Windows 8 operating system. Back in February, Microsoft has released the consumer preview version, which was a huge success and was downloaded more than a million times in just 24 hours duration. Microsoft claims that it has incorporated tens of thousands of refinements in the latest pre release version of Windows 8.
Windows 8 is going to be the most stable version of windows as it is built on the rock solid foundation of Windows 7. Also the security and reliability in Windows 8 has been greatly improved by the Microsoft. Microsoft said that the key goal for Windows 8 is to maintain the higher levels of quality, both in terms of performance and stability than Windows 7. When Windows Vista failed, Microsoft made some major improvement in the Vista Core and came out with Windows 7, which was very successful and is reported to be  installed in more than 550 million PCs.
Windows 8 Release Preview is free to download and is available in 14 different languages. The OS is fast and responsive and has a completely new user interface. Also it is well optimized equally for touch, keyboard and mouse. According to some reports, it has become the most tested operating system of all time. Some new apps are also included in this release, which are Bing Travel apps, News and Sports apps, Gaming and Music Xbox apps that can be integrated with Zunepass. There is also some features improvement to mail, photos and people apps that are absent in the consumer preview version. Microsoft has worked very closely with its partners as to provide the apps from around the world through its Windows Store. You can download Windows 8 Release Preview from here.
Related Posts