How to configure Netgear JNR1010 N150 Wireless Router with your bsnl modem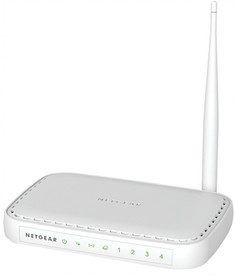 Recently I purchased Netgear JNR1010 N150 Wireless Router to enjoy wireless internet on my laptop but I had a hard time configuring the router to my bsnl modem for internet. The manual that comes with router is just a piece of paper and does not tell you anything technical on how to link the router to your ADSL modem. Here I will tell you the complete steps to do so –
Step by Step Procedure to Configure Netgear JNR1010 N150 Wireless Router
First of all access the configuration/settings page of your modem by typing either 192.1.168.1 or 192.1.168.2.
Go to the connection wizard in the modem settings page and make the connection as bridge mode.
Now connect the router to the PC and Modem and access its settings page by typing 10.0.0.1 and select option for setting the connection manually.
Now select "Yes: Does your Internet connection require a login?">Internet Service Provider:PPPOE>ur username and password>Connection name: dataone>Connection Mode:Always on>Internet IP address and DNS : Get Dynamically From ISP>Router MAC Address: default address.
Apply the settings and you are good to go and you access your internet.
For Wireless setting go to wifi menu and select WPA2 for maximum security, enter your desired key/password and apply the settings.
Related Posts