ARM to launch Mali GPU for budget Android Tablets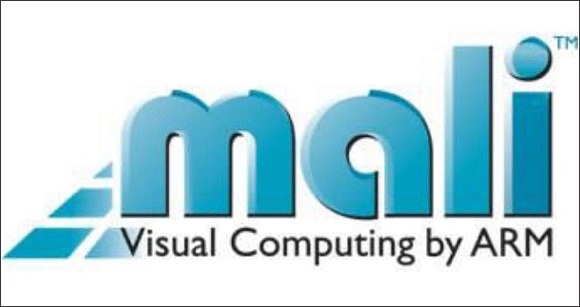 ARM is set launch a new, entry-level version of its Mali graphics processor that will power low-cost Android tablets. This will increase the market for budget end Android Tablets.The GPU will be called the Mali-450 and is designed to help manufacturers to produce tablets that cost less than market-leading products like Apple's iPad, and at the same time to provide good enough graphics power to keep most users satisfied. The 450 is cheaper, but offers reasonable graphics performance for most of your needs and occupy less die space.
The new GPU is equipped with up to eight cores and offers double the performance of its predecessor, which is the Mali-400 that has up to four cores only. The Mali-450 is expected to make its mark in tablets in the first half of next year. ARM will offer the Mali-T600 family for higher-end devices, and the Mali-400 family, including the 450, for the low end tablets.
Both of these GPU families of tablets can do gaming and video playback, but only the higher-end model can do computational graphics, which involves tasks like matching points on two images to do facial recognition, or stitching photographs together into a panorama.
ARM is already a big player in providing CPU used in most tablets and smartphones but it's a relative newcomer to graphics department. ARM has entered the GPU market in 2006 when it bought Norwegian chip maker Falanx.
The GPUs in Apple's iOS devices are based on a design by ARM's U.K. rival Imagination Technologies. ARM is the leading supplier of GPU in Android-based devices. About 20 percent of the smartphones and more than half of Android tablets GPU's are being supplied by ARM. ARM expects its licensees to sell about 100 million Mali GPUs this year, up from 48 million in 2011.
The most popular and well known smartphone with an ARM GPU is the Samsung Galaxy SII, which is powered by the Mali-400 GPU. The Galaxy SIII will use the higher-end T604. The Mali-T658 was announced in November and should make it presence iin phones and tablets in the first half of next year.
Related Posts